How to Add PraxiLabs Simulations to Your Course?
In order to start using PraxiLabs simulations in your courses and publish them to your students, first make sure that your institution administrator has already configured PraxiLabs as an external tool provider by following the steps here. Then have your Blackboard account ready with the permissions needed to edit your course.

Now let's do it together by following the steps below:
Open your course homepage and click on "Content" from the navigation menu.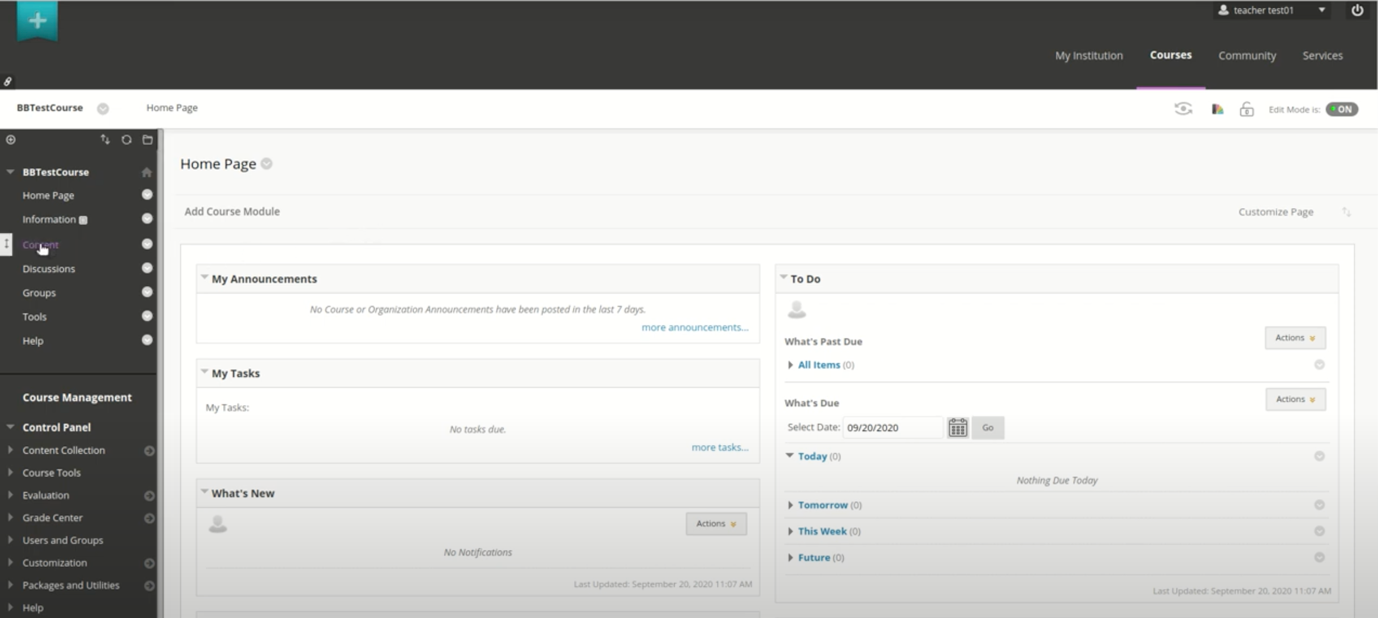 In the content page, open the dropdown under "Build Content" and you should see PraxiLabs there under the name given by your administrator (In our case here it is "PraxiLabs VLab"). Now, click on it.

You are directed to a new page to fill in the required information for the simulation that you want to add.
Name: Enter the name you want students to see for this simulation, e.g.: Free Fall.
Description: Enter a description if you want to add more information than the name for the students.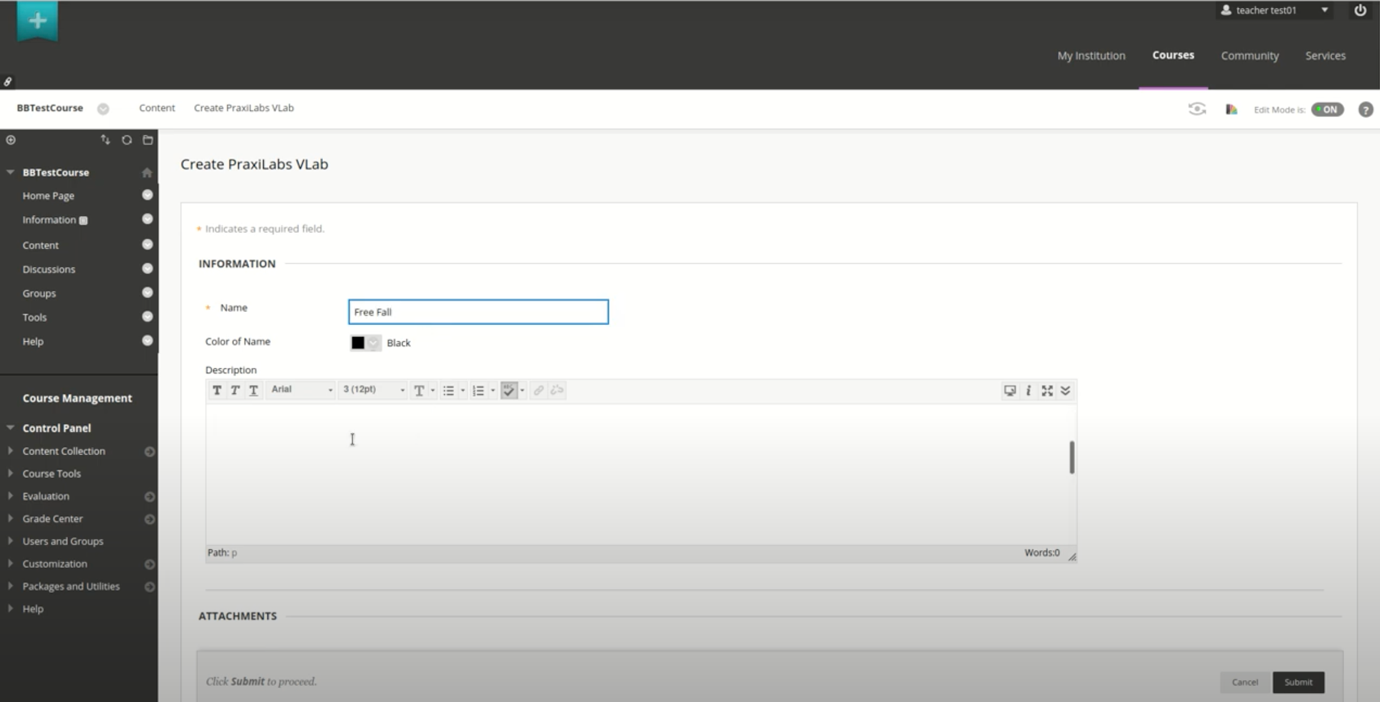 Grading:

Points Possible: Enter the maximum number of points you want to give for your students (e.g.: 100) which will depend on their answers to the multiple choice questions found inside each simulation.

Options:

Permit users to view this content: Yes
Track number of views: This is up to you if you want to track the number of views by your students or not.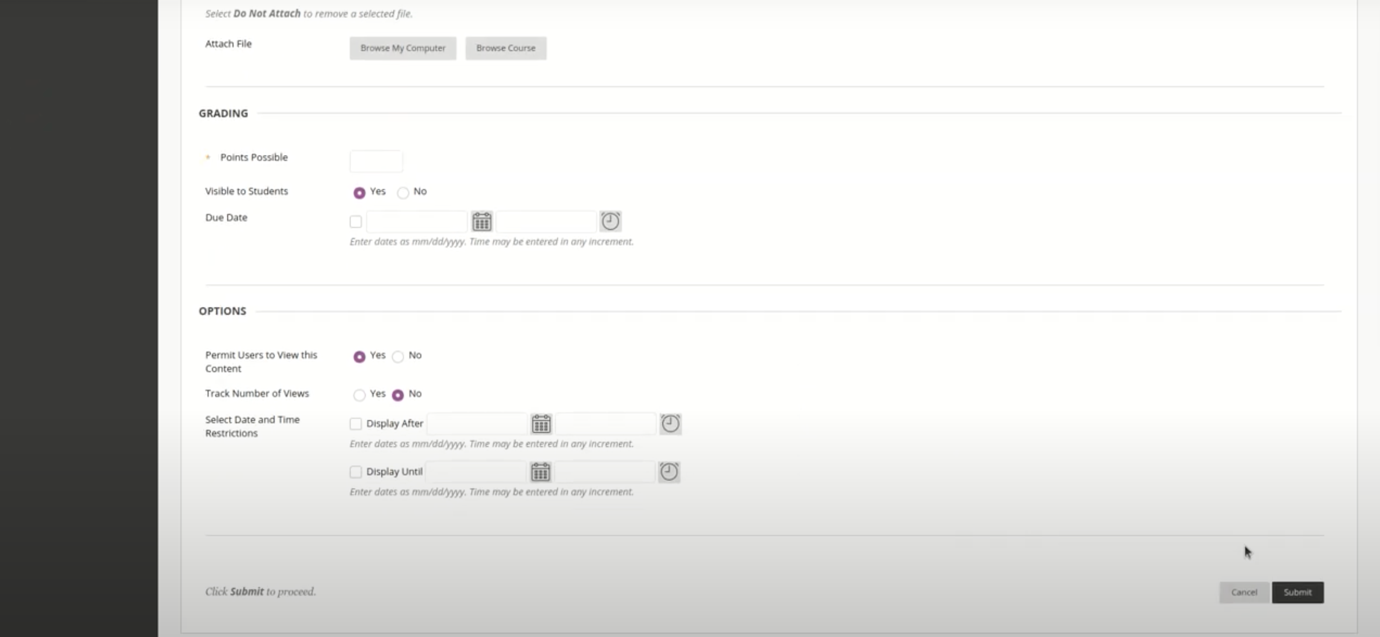 Now, press the "Submit" button and you should see your simulation created with any previous ones added as well.

Now we are done with the creation from inside Blackboard and we only need to select the relevant simulation from PraxiLabs portfolio to open for the students. So, let's click on "Free Fall". You will be redirected to a page showing you the packages you subscribed to (through your institution). If you have different courses and different numbers of students and even different dates, you will see them all here.
Click on the package you want to use now to assign your simulation to the students in this course.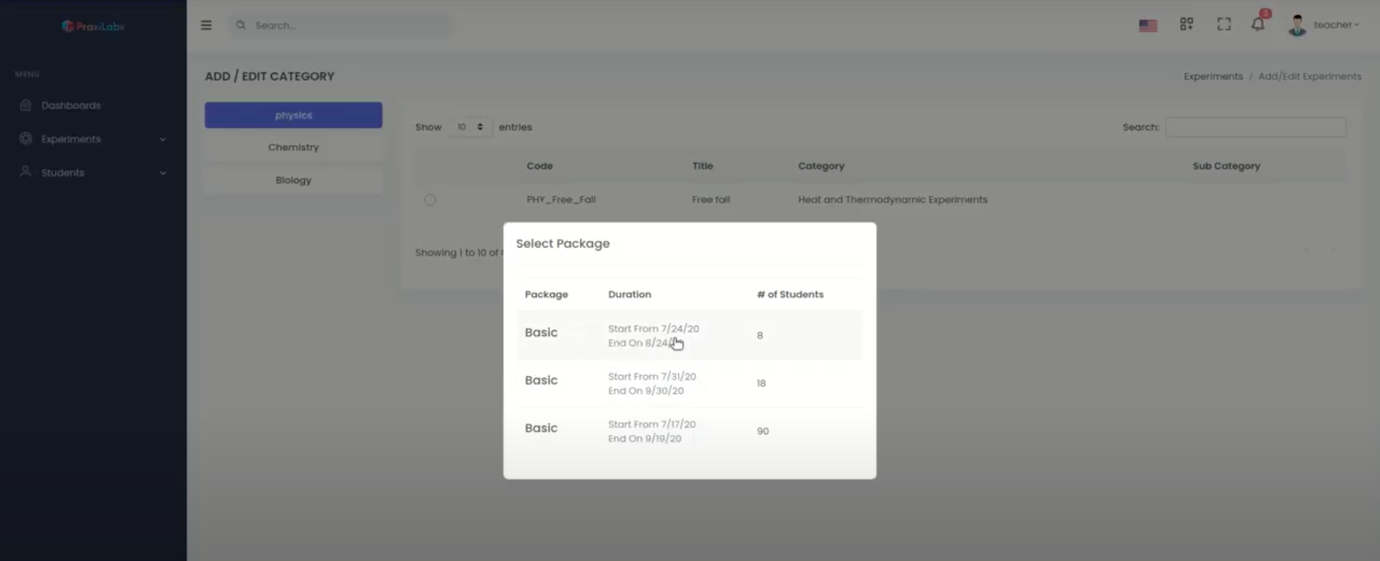 You will see here the complete portfolio for PraxiLabs, categorized by the branches, and you can select the simulation you want, in our case this is "Free Fall". Then confirm your selection by pressing "Yes".

You will be then returned to Blackboard with a "Success" message and you are done!

Congratulations! Your students can now access the simulation which will be published to them in this course and their grades will also be returned back to your gradebook.

Note regarding grading: Grades are automatically returned back from PraxiLabs simulation to the gradebook "upon completion" so you need to make sure that your students know they have to complete all steps of the simulation and then their answers to the multiple choice questions will be graded.

Example for how the grading is done: Assume you added "100 points" for this simulation and your student gave correct answers for "4" out of "5" questions so the grade returned will be:

Grade = 4/5 * 100 = 80%.