Step 1:
Create your account

Step 2:
Choose your plan

Step 3:
Payment

Bring the Power of 3D Simulations to Your Science Learning
How many months do you want to use PraxiLabs?
Included in All Paid Plans
"Mix and Match" from ALL Simulations

Unlimited Repetitions of All the Simulations in Your Subscribed Plan

Instant guidance via an embedded assistant

Supplementary Content (PDFs- Quizzes)

Arabic & English Interface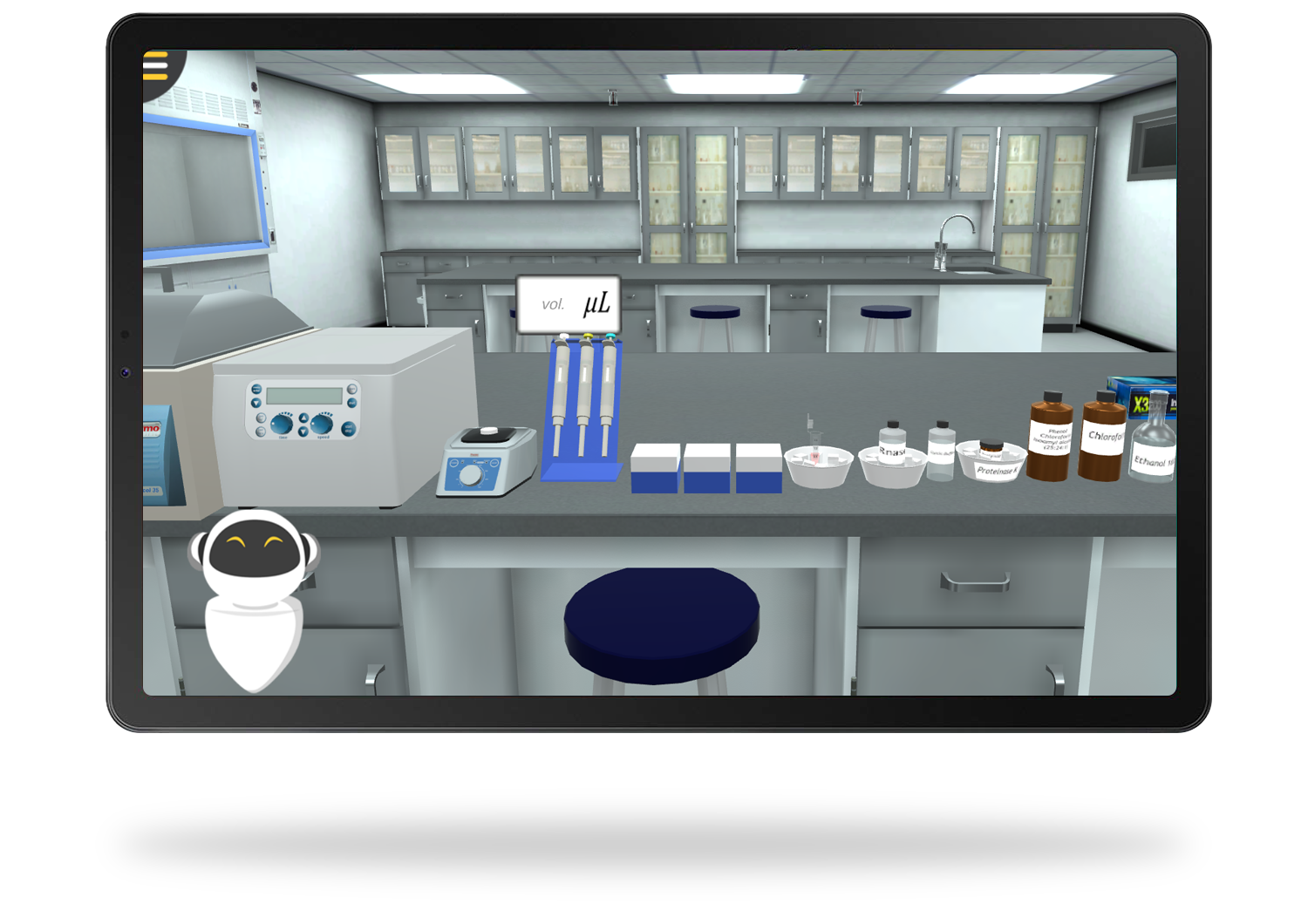 We are Happy to Answer Your Questions!
---
Happy Clients
I love the idea of virtual labs. It's gonna be something that takes our R&D and work in labs to another level. And I look forward to seeing what PraxiLabs can do with it.
Head of Innovation
IE University - Spain

Great user experience and impressive interaction, I am very pleased to have tried the simulations and will continue to do so
Khaled M Goher, BSc MSc PhD MIET PGCertHE
Lecturer in Biomedical Engineering
Aston University, UK

PraxiLabs has designed great science virtual lab, it's very useful to those who teach science at universities, as it help us conduct the experiments with instant guidance, we also could repeat the experiments for unlimited times without wasting money on lab materials
Dr. Heba Elwi - Teaching Assistant
Qasr Al Ainy School of Medicine - Cairo University

In my latest research, I used the PraxiLabs virtual physics labs. It helped increase the laboratory skills of the experimented students by 93%, as it also increased the rate of the student's imaginative thinking by 92%. I highly recommended educational institutions to adopt virtual labs as an effective learning method for most fields of science
Dr. Abdulwasee Heig - Lecturer
University of Hajjah - Yemen