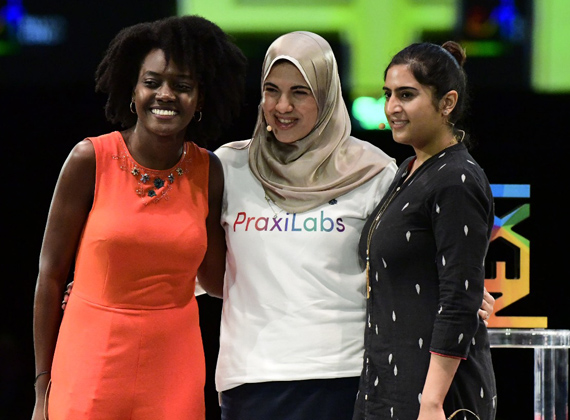 Praxilabs wins the 2019 Next Billion EdTech Prize during the Global Education and Skills Forum that was held in Dubai, UAE from the 22-24 of March 2019. Thirty EdTech startups were selected out of 800 to compete, and only 3 have won the prize. We are proud to be the only winning startup from the MENA region.

The prize was given to edtech startups that focused on transforming education and targeting teaching and learning in developing countries, and these are exactly what our objectives are with PraxiLabs. Therefore, as an EdTech solution that has been developed to overcome educational challenges, this prize is considered an amazing opportunity for PraxiLabs to achieve its purpose. Winning this award reassures us that we are on the right track and that educational technology can make a difference.

A lot of time and effort has been invested in PraxiLabs to become the solution that it is today, and we believe that it is going to play a global role in the development and growth of education. We are proud to have participated in such a significant event and honoured to be chosen as one of the winners.